Childcare Services
Childcare Support Groups & Creche Facilities
Open door offer childcare support to all groups/meetings facilitated by both Open Door or outside agencies. In addition to this support we offer a mobile crèche to support groups/meetings in the wider community.
For further information, please call us on 01938 556238 or click this link to send us an email.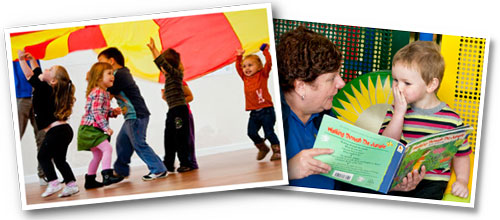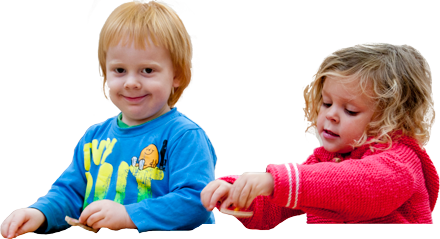 Childcare Services
Opening Hours
Monday
Tuesday
Wednesday
Thursday
Friday
Flying Start
09:00 - 11:30
09:00 - 11:30
09:00 - 11:30
09:00 - 11:30
09:00 - 11:30
3yr old education
12:30 - 14:30
12:30 - 14:30
12:30 - 14:30
12:30 - 14:30
12:30 - 14:30
Paid care
00.00
00.00
00.00
00.00
00.00
After school care
Holiday care
Costs
Flying start funding (available 5 days per week) = 2.5 hours either (09:00 - 11:30) or () = FREE
3 year old funding (available 5 days per week) = 2.0 hours either () or (12.30 - 2.30) = FREE
Thereafter care is charged at per hour or per half hour.
Non-funded fees
2.5 = 4.50 (Part sessions are available charged at per hour).
The nursery/outof school care is registered and inspected by Care and Social Services Inspectorate Wales (C.S.S.I.W).
We also have the Quality Assured Playgroup Accreditation scheme.
Out of school care
Open Door offer a wide range of activities suitable for children 3 - 12 years of age and covering all areas of play, ie physical, creative, social, emotional, intellectual and much more.
After School Club = per session
Holiday Club = per full day session ()
Holiday Club = per half day session () or ()
Childcare Services
Open Door Family Centre Nursery/Out of school care
Our inclusive nursery is well managed, friendly and very welcoming providing your child with a safe, fun and stimulating environment to begin their education outside the home.
Our trained, experienced, friendly staff work with parents and carers to ensure your child's transition from home to nursery and from nursery to school is as smooth as possible.
Our nursery is currently registered for 24 children from 2 - 3 years. Our after school club and holiday club caters for children from 3 years to their 8th birthday.
We welcome all children into our nursery including those who need additional support and resources. We offer one to one support for those children referred through the WPPA and Social Services.
We cover the 7 areas of learning and offer children a wide variety of opportunities to gain first hand experiences of a range of interesting activities within the nursery setting.
Open Door nursery also benefits from a sheltered, child friendly out door garden space which allows for all weather play.
We are funded by the Welsh Assembly Government to provide education to all 3 year olds within the setting, and for 2 year olds under the Welsh Assembly Government Flying Start Health Visitor referral scheme.

Our "Statement of purpose" can be read here
Key worker system
At Open Door we have a key worker system , this means a staff member will work very closely with your child when they start nursery, getting to know each child ensuring they feel safe and happy. In turn the key worker will share information, concerns, progress with parents and make themselves available to parents who may want to discuss any issues with them.
The key worker will help your child settle into the nursery and keep a watchful eye on them enabling them to assess and plan their developmental needs.
Our regular NEWSLETTERS will keep all parents/carers informed and up to date of our current themes, news, requests, events, special occasions and anything else that we think might be of interest, it is also a good place to advertise.